Country Jukebox: The Best of Country Duets
(from The Grand Ole Opry to Today's Country)
"Way's Country Jukebox is upbeat, humourous and musically, a knockout.
You can't get better performers than these musicians anywhere".
"Backed up and supported on lead vocals by the Wayward Wind Band, with such great talents as Fred Smith, Bobby Prochaska, Bruce Ley, Nathan Smith and Sam Cino (whose individual and collective talents are stunning), singer Leisa Way delivers a show for all musical tastes".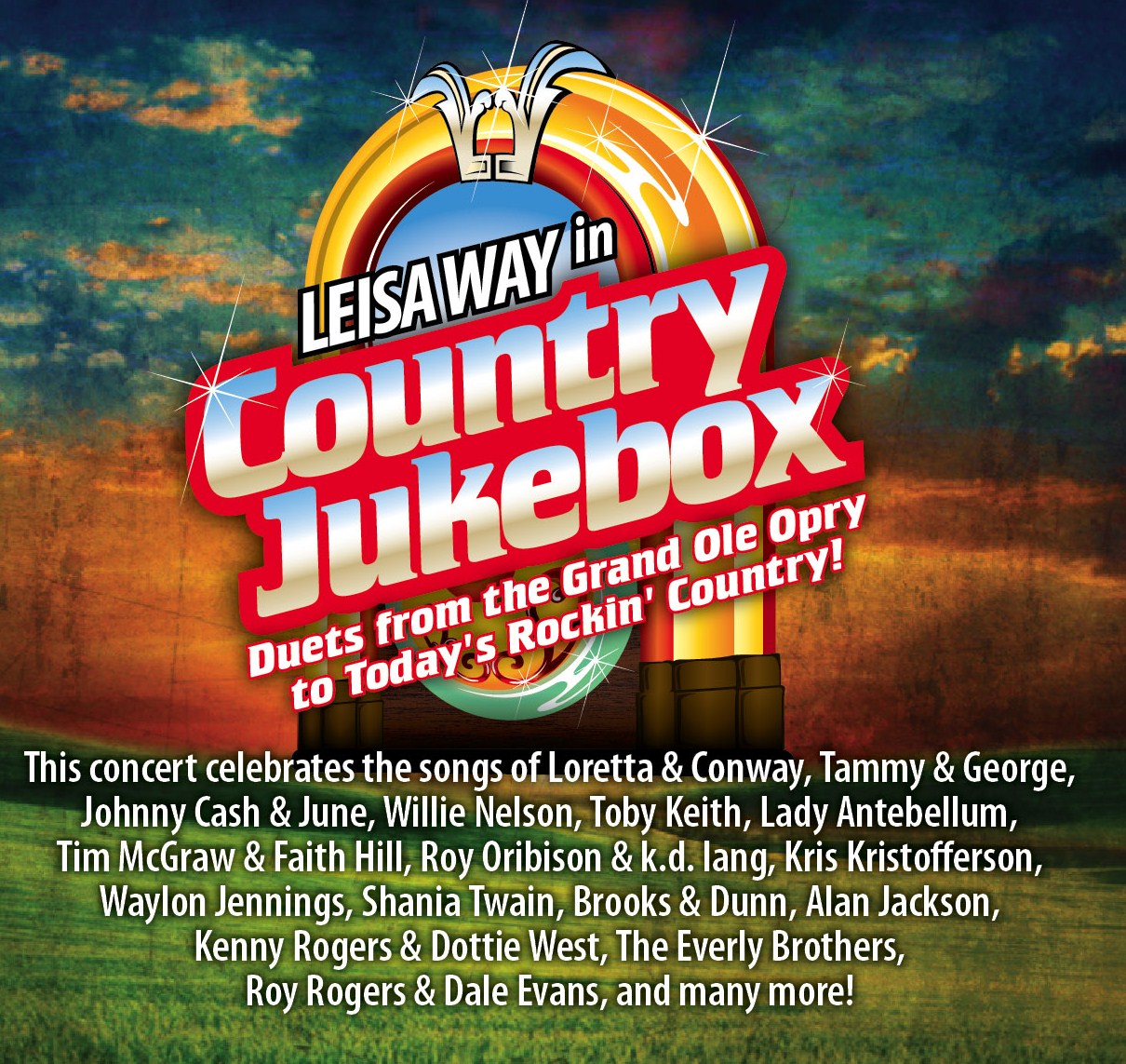 Country Jukebox Thrills Audiences!
Click HERE Watch the Promo Video


Click HERE To See Concert Photos
Click HERE to read reviews
What audiences are saying about Country Jukebox
Read about the band HERE...
Take a trip down memory lane with COUNTRY JUKEBOX - a toe-tapping concert featuring your favourite duos from The Grand Ole Opry to Today's hottest country partnerships!!
You'll hear Tammy Wynette & George Jones; Loretta Lynn & Conway Twitty; k.d. lang & Roy Orbison; Tim McGraw &Faith Hill; Willie Nelson & Toby Keith; Johnny Cash & June Carter Cash; Waylon, Willie & Kris Kristofferson; Lady Antebellum; Reba McEntire; the Everly Brothers; LeAnn Rimes; Shania Twain; Brooks & Dunn; and the list goes on & on Audiences will also be treated to a new duet by one of Canada's Juno award-winning Mercey Brothers, Ray Mercey, that was written specifically for Country Jukebox.