"Oh, Canada" performed over 80 concerts in 42 cities during Canada's 150th Anniversary year in 2017!!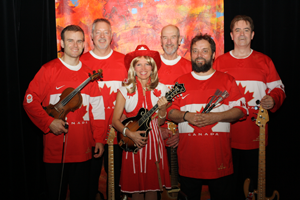 A patriotic concert that will delight audiences of all ages.
Oh, Canada celebrates the brilliant Canadian songwriters and creative artists that give our great nation it's musical heart and soul, while saluting the accomplishments of great Canadians from all walks of life.
Click HERE to watch the Oh, Canada promo video


See concert photos HERE
Presenters Rave about "Oh, Canada" Here
Click HERE for reviews of Oh, Canada
Read about the band HERE...