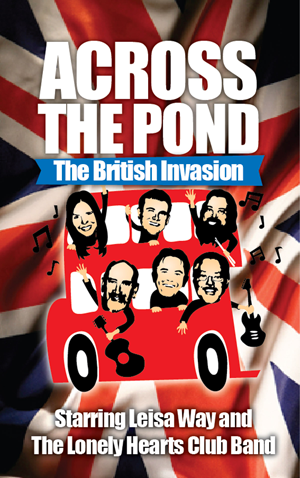 Click HERE to watch Across The Pond Promo Video


See concert photos HERE
Click HERE for reviews of Across The Pond
Read about the band HERE...
"If you haven't got a ticket for "Across the Pond: The British Invasion," you should get one. In fact, go get one now before they're sold out. The show carries a wide variety of music, superbly performed. It's a joy to watch, and Way and her band appear to have a great time performing it". (The Kincardine Record)
"Way and the Lonely Hearts Club Band delivered some knock-out medleys, hit songs segueing into other hits through the skillful and memorable musical arrangements created by Way and her musical director Bruce Ley. Leisa Way possesses a powerhouse voice". (The Leader)
"Across the Pond: The British Invasion ended with a well-deserved standing ovation".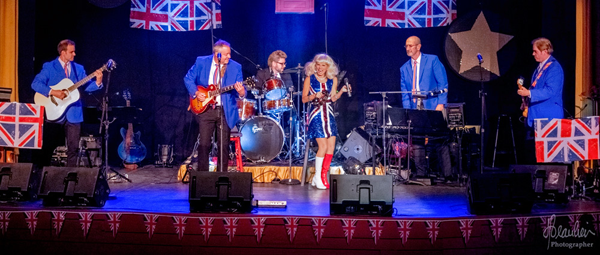 The British Invasion went by the code word, "Beatlemania". After the Fab Four appeared on the Ed Sullivan Show in 1964, North American music was never the same! Across the Pond celebrates over 50 years of British pop and rock music. You'll hear hits of The Beatles, Dave Clark Five, Herman's Hermits, Elton John, Petula Clark, Tom Jones, Queen, The Rolling Stones, Shirley Bassey, Gerry & the Pacemakers, The Animals, Dusty Springfield, Rod Stewart, Adele, Eric Clapton, Van Morrison, Sting, Annie Lennox, Led Zeppelin, Joe Cocker, Lulu, The Hollies - and more!